Front Desk Hours of Operation: 8:00am-11:00pm
Please contact our front desk if you need any assistance during your stay. 
Call or Text 218.306.7043
Housekeeping Services
To save on our environment, here at Eagle Ridge Resort, we offer a daily Trash and Towel service by request. In your unit, you will find a "housekeeping request" item that you can place on the handle of the door to your unit that alerts our staff of the request, it additionally doubles as a "Do Not Disturb" sign if you would prefer no services. You may also call our front desk staff with your requests as well.
For stays of 6 or more nights, we provide full housekeeping—dusting, vacuuming, changing linens and towels, emptying trash, cleaning bathroom and kitchen, replenishing soap and toilet paper if needed. If you want additional full-service cleanings, you can arrange for them at the desk ($10.00 per service).
The washing of dishes is not included in any of our housekeeping options.
Outdoor Pool & Hot Tub
What's better after a long day in the woods or on the slopes than an evening relaxing poolside with views overlooking Moose Mountain and Lake Superior?
Heated Outdoor Pool & Hot Tub
Dry Sauna
Fitness Center
Handicap access to facility and amenities
Open Daily June 3-October 16, 2022 8:00am-10:00pm
Adult Only swim 10:00pm-11:00pm
Bottled beverages and food are not permitted in the facility.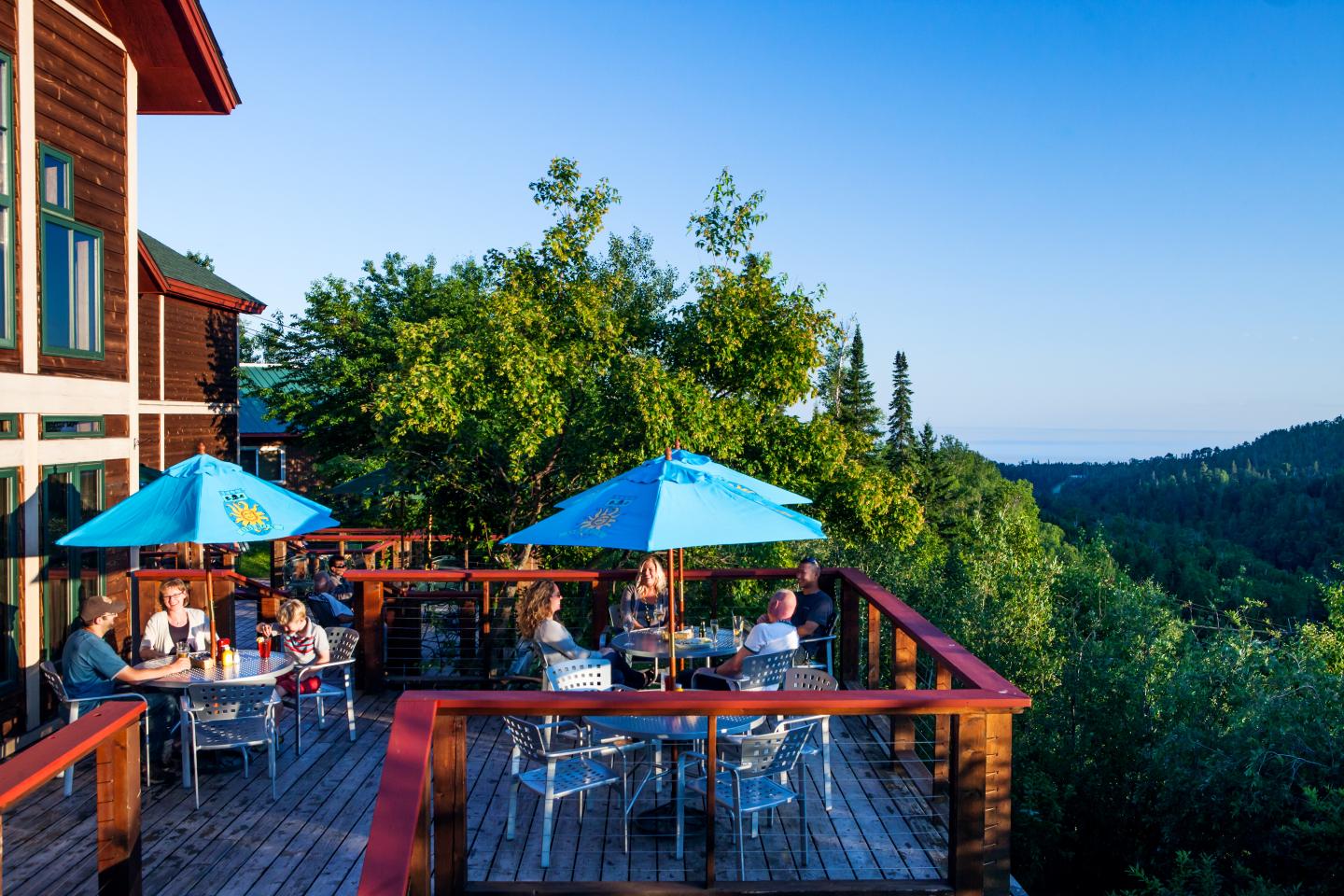 Papa Charlie's
open daily
Jun 3-Oct 15
3:00pm-11:00pm
fall lunch

Sept 24-25

Oct 1-2, 8-9, 15-16

11:30am-6:00pm
fall wknds
Oct 20-22, 28-29
Nov 4-5, 11-12
3:00pm-11:00pm
*Kids Eat Free is not available for online to-go orders. **Food service available until 9:30pm, bar service available until 11:00pm