Hiking Trails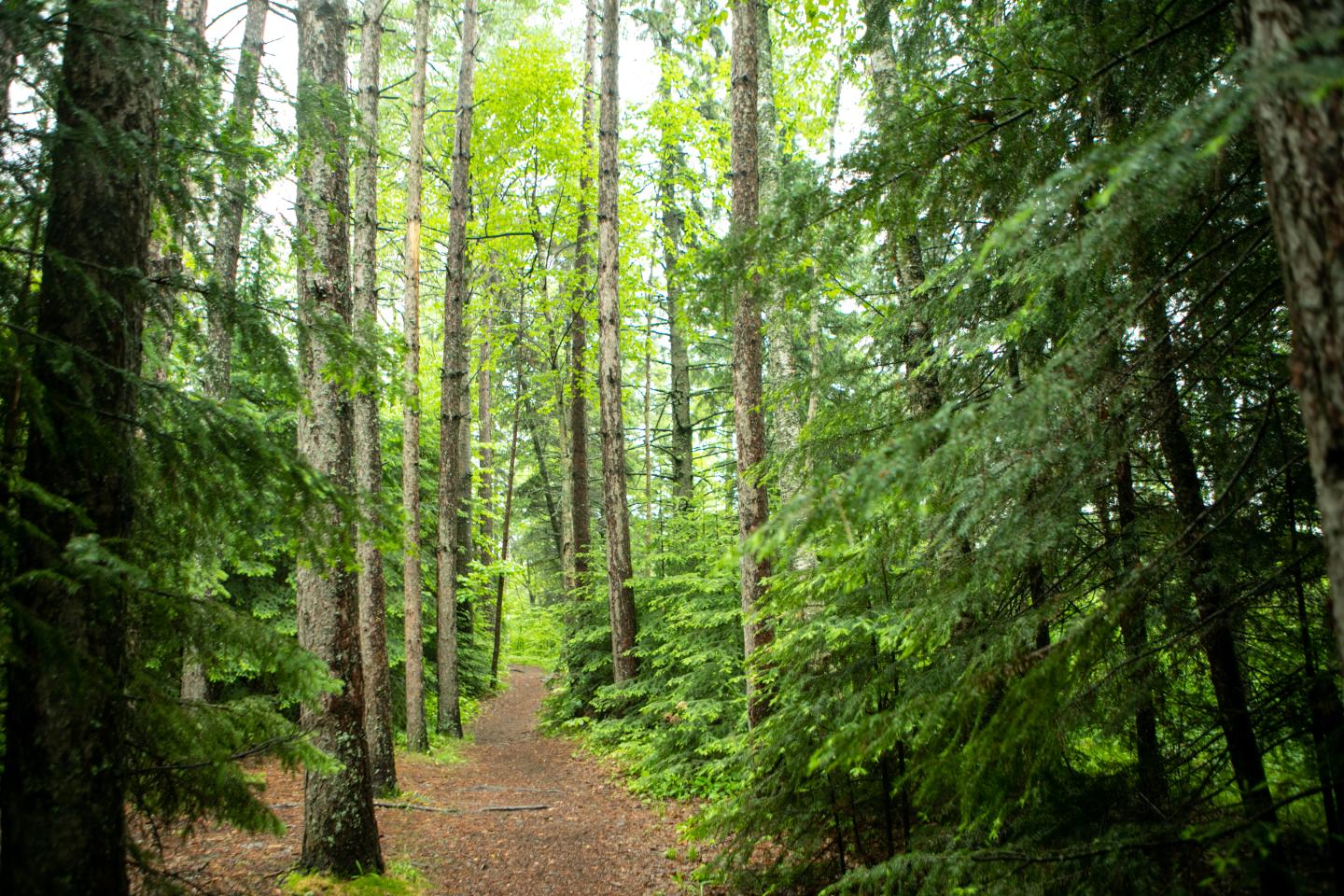 Lutsen Mountains features several miles of hiking trails.
Lutsen Mountains features several miles of hiking trails, including hiking along the famed Superior Hiking Trail. Combine a hike with a ride on the Summit Express for easy access to mountaintop trailheads that lead you through wildflower meadows and deep forests, past waterfalls, wildlife, and spectacular mountain overlooks.
Local Trails
Superior Hiking Trail (SHT)
This famed trail travels the distance of Minnesota's North Shore from Duluth to the Canadian border with the section traversing Lutsen Mountains as one of the most dramatic segments. Mountaintop vistas, deep cedar forests, maple ridgelines and Poplar River Falls are all part of this spectacular, rugged trail. Connect to the Oberg Mountain trailhead 6.8 miles to the west, the Caribou Lake trailhead 6.2 miles to the east, or ride the gondola to the Moose Mountain summit, and return to the base area via the spur trail and the SHT on a lovely 4.5-mile loop.
SHT Spur Trail (Moose Mountain)
When hiking the SHT, take the Spur Trail to access Lutsen Mountain Tram, Summit Chalet, the Mystery Mountain Overlook, and the Moose Mountain Ridgeline Trail. The trail traverses the steep, rugged north face of Moose Mountain. Combine the Spur Trail and the Ridgeline Trail for a scenic loop, slightly over a mile in length.
Moose Mountain Ridgeline Trail
This easy trail rewards hikers with spectacular vistas of Lake Superior and the Superior National Forest. Combine this trail with the SHT Spur Trail for a scenic loop, slightly over a mile in length.
Poplar River Falls Trail
Stand above Poplar River Falls and enjoy the power of nature. From Lutsen Mountains' Base Area, hike along the gravel road to the parking lot. Take the Superior Hiking Trail to the left until you reach the bridge. Continuing past the bridge along the SHT will lead you to Moose Mountain.
Other Woodland Trails
These old Mountain Bike trails and work roads will take hikers for miles around Lutsen Mountains' 1000 acres. Trails vary from easy to difficult, and hikers should travel carefully as trails may be unmaintained and/or traveled by maintenance vehicles.