Snowshoeing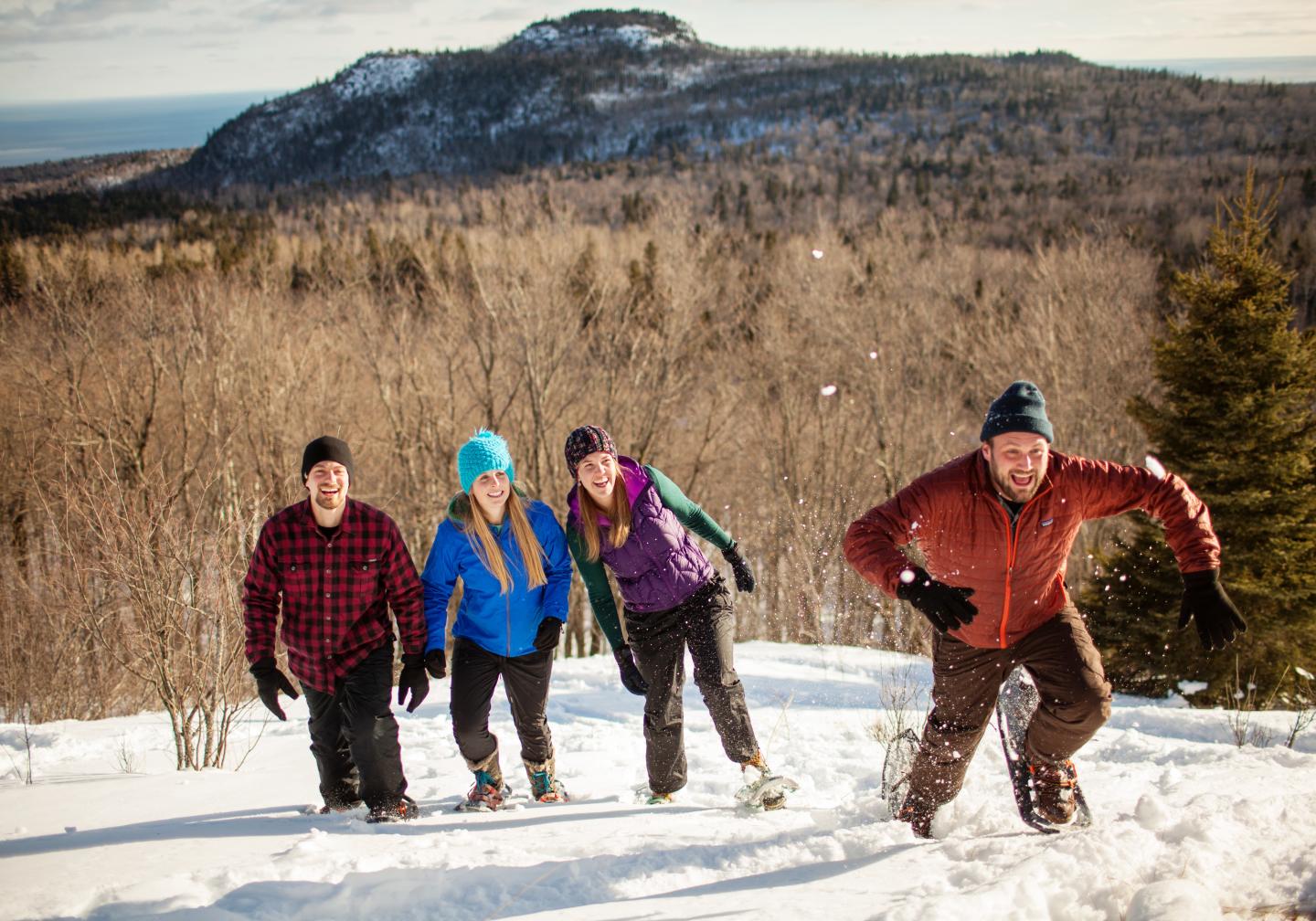 Strap on a pair of snowshoes and go for a quick kid-friendly jaunt or a full-day adventure.
Follow a trail along the Lake Superior shore, trek to a waterfall or dramatic overlook, or even blaze your own path in the wilderness. Whatever your snowshoe style, you'll find the perfect trail here in Cook County.
Maybe you've hiked the Superior Hiking Trail (named #2 in the nation by Backpacker Magazine) in the summer or fall. Now try it in the winter! Most segments of the SHT are suitable for snowshoeing.
Some of our parks offer snowshoe-specific trails and equipment rental. Contact them for details.
Your lodging establishment can also point you to nearby trails and may even loan you snowshoes or offer guided excursions.
While our trails are always beautiful, there's something special about snowshoeing through freshly fallen snow. Check the weather forecast before your visit to see if you'll be treated to untouched powder- we average 120″ of snow each year.
Snowshoes come in different styles, from traditional Ojibwe-style wooden frames crisscrossed with rawhide to gleaming modern snowshoes made of metal and plastic. Try different styles and see which you like better. You can rent, buy or check out snowshoes from many Cook County businesses.