Dog Sledding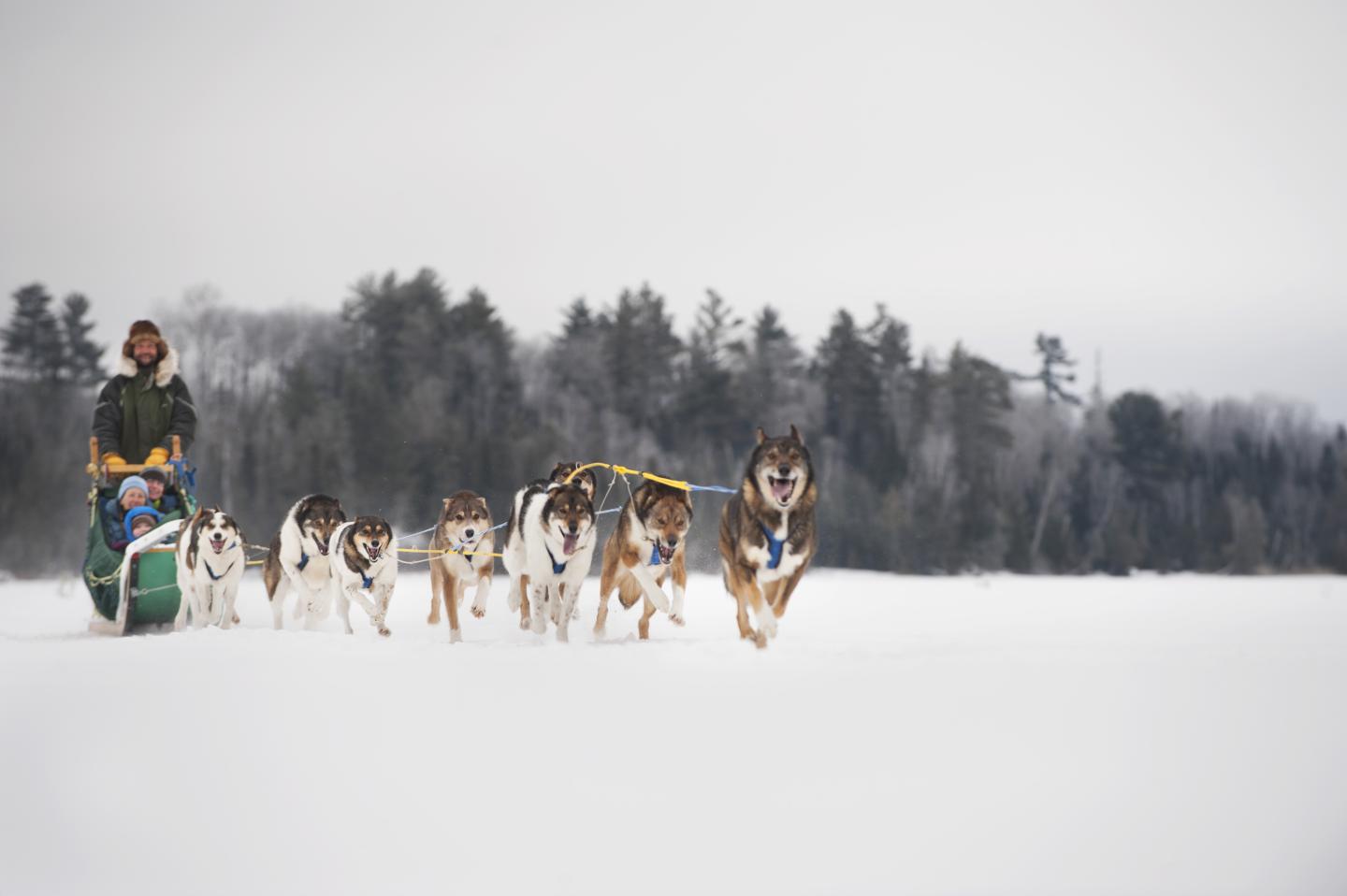 Dogsleds were the original snowmobiles, transporting people across the snow-frosted forests and ice-kissed lakes of the north
Mix irresistible dogs with beautiful snow, and you've got the recipe for an unforgettable winter adventure.
There are several dog mushing companies that will take you out for a 2-hour, half-day or all-day trip — and maybe even learn to drive your own team. By the end of the excursion, at least one of the dogs will have stolen your heart, that's a guarantee.
The following businesses offer dogsledding adventures. Call ahead to reserve your spot.
Cook County is host to a few dog sled races throughout the year.
Source: Visit Cook County